The best coffee-tea set | perfect Titanium gear for outdoor adventure
If you are looking for a lightweight, elegant, high-quality, and durable outdoor coffee cup, Cook'n'Escape has a very suitable one to recommend to you.
The 300ml Titanium Cup With Folding Handle CA2013
Dimension: D125xH45mm
Capacity: 300ml
Thickness: 0.4mm
Total Weight: 48g
Finish: Sand-blasting

99.9% eco-friendly Titanium sierra cup
Metal construction means it is fast heat conduction, and it can boil the water and cook the food quickly outdoors. Core Element Titanium is extraordinarily hypoallergenic and exceptionally corrosion-resistant and lasts for years.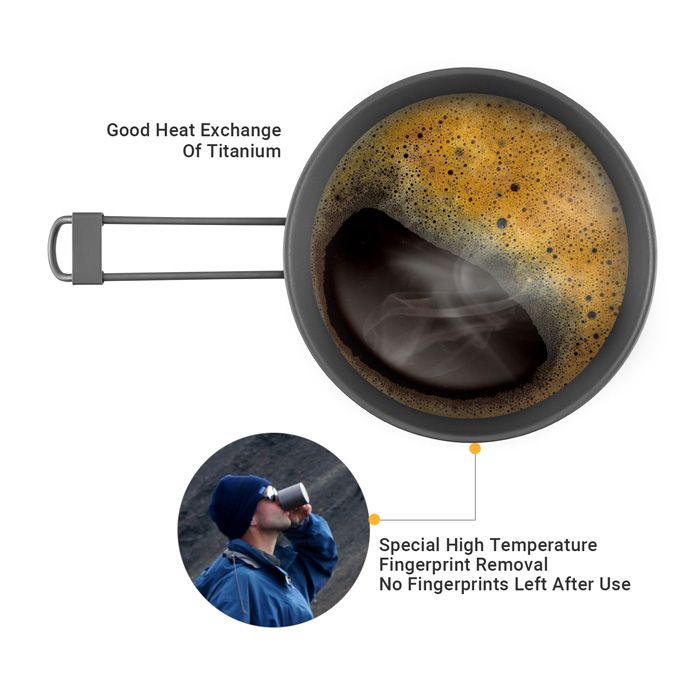 Perfectly clean & fingerprint removal
Titanium is odorless, non-toxic; all products have passed FDA Food Grade Titanium (Ti), ensuring quality and safety for you. Safe and healthy, will not rust, does not spoil the taste of food and beverages. Brushed and polished, it is beautiful and tough, easy to clean as well. Special high-temperature fingerprint removal, no fingerprints left after use.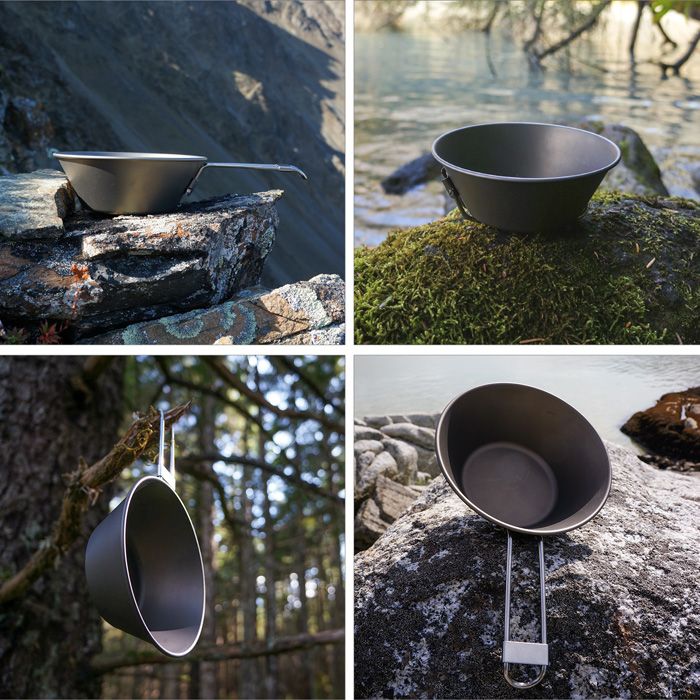 Ultralight & convenient
It has features measurement lines and a sturdy handle for easy usage. A long removable handle allows it to hang on the wall to dry. The handle can be folded underneath the bowl; furthermore, a mesh bag makes everything compact and portable, ideal for camping lovers.

Designer's quality cup
Core Element Titanium is resistant to corrosion or oxidation and lasts for years. Non-toxic, safe and healthy, will not rust or leave any metallic smell and taste, keeps the drink & food natural flavor.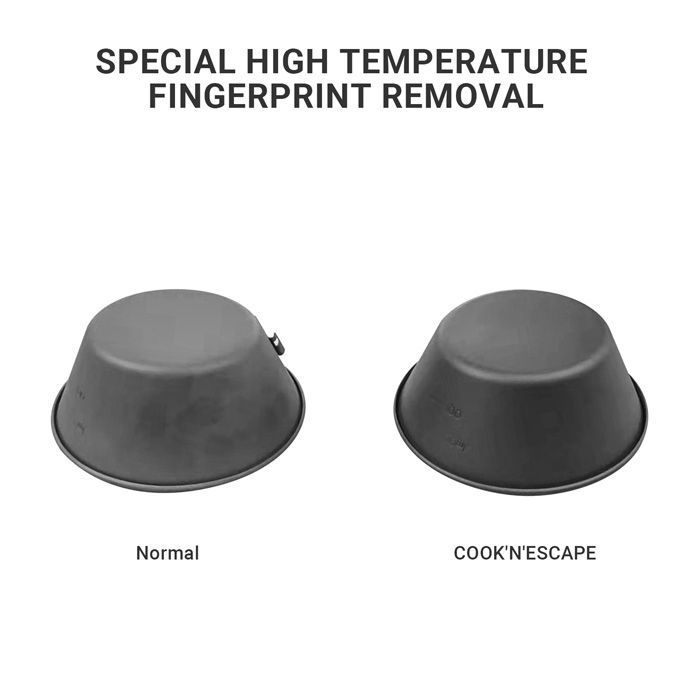 Multi-purpose Titanium cup
It can be used as a small boiling pot, teacup, coffee mug, water mug, heating container, or small shovel. Can also be a measuring cup! Meet most of your outdoor needs!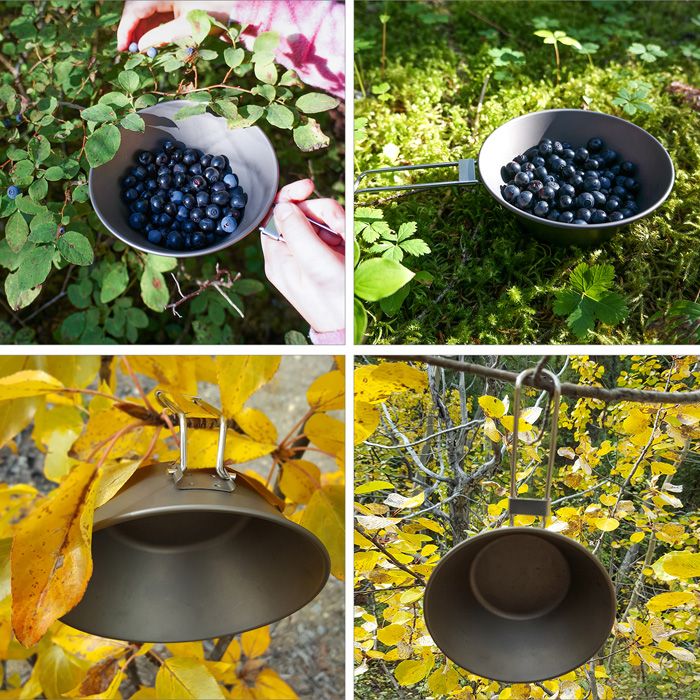 Click here to purchase this perfect coffee cup!