Tips for Family Camping Cups
Cups are indispensable for camping, they are also beloved and used many times a day by everyone in the group! Cups are often associated with great and fun memories. And it seems even truer during a camping trip. Here are a few cup tips for avid campers.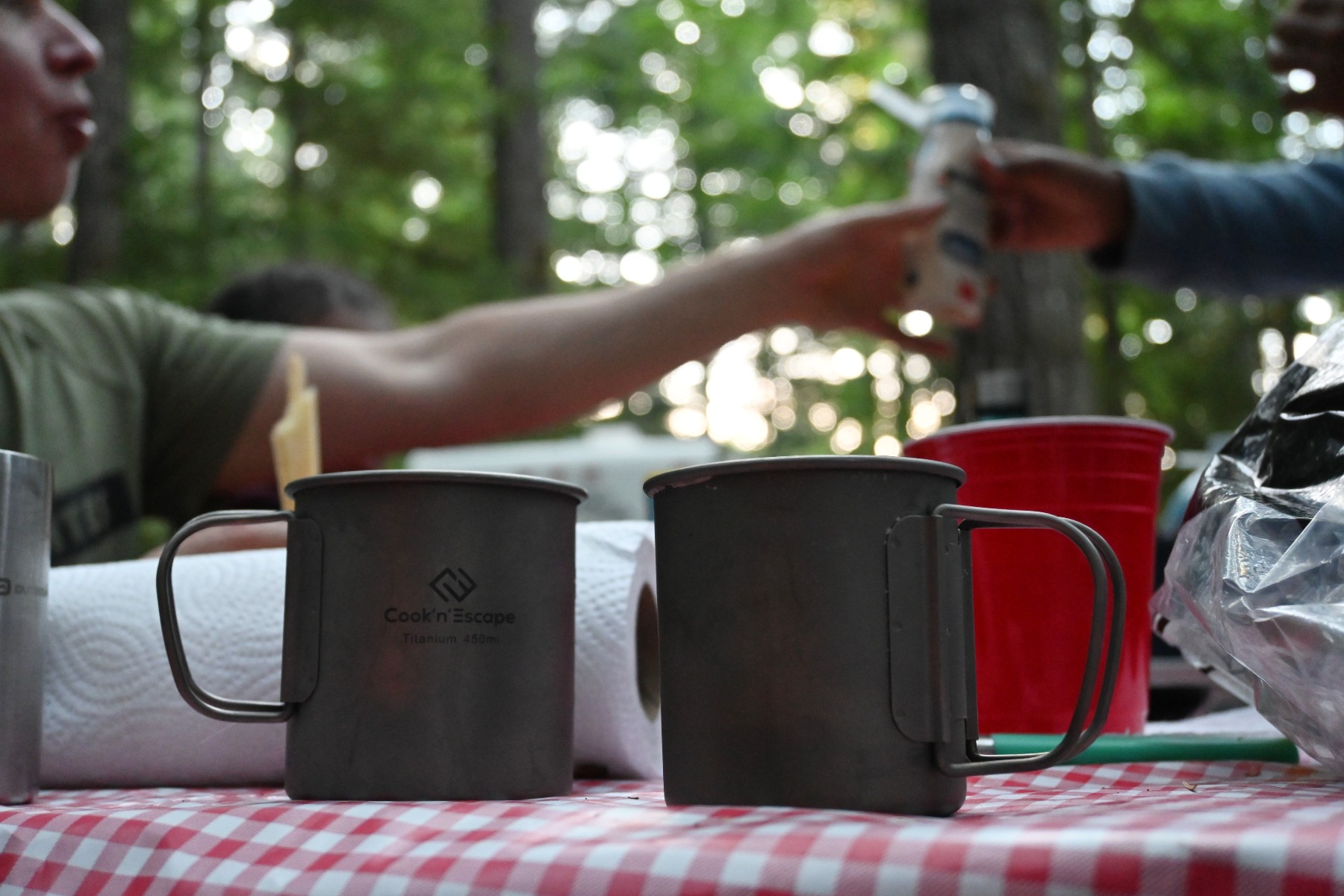 Avoid plastic cups. They have limited use, are not long-lasting, and are overall quite bad for the planet, and your body. Metal cups are preferable, they are durable, easy to clean, and most of the time recyclable.
Choose cups that are lightweight. Even for family camping, it's better to choose cups that are lighter. Car camping also implies carrying stuff and potential bumps in the road. Consider titanium cups because they are hard to beat for their ratio of strength and weight.
If the cups are left on a campground table for any time, put a lid on them, it will protect your precious fluids from dust, pollens, and insects.
A smart set of cups should be nestable. Space and volume are always limited while camping.
Have cups of different capacities, from 300 ml to 750 ml seems a good range of size. The smaller cup can be used by the kids, while the bigger cups can make the parents happy! Secondarily, larger cups can also be used on the stove and/or to boil water. It may matter if you forgot to bring enough cooking pots!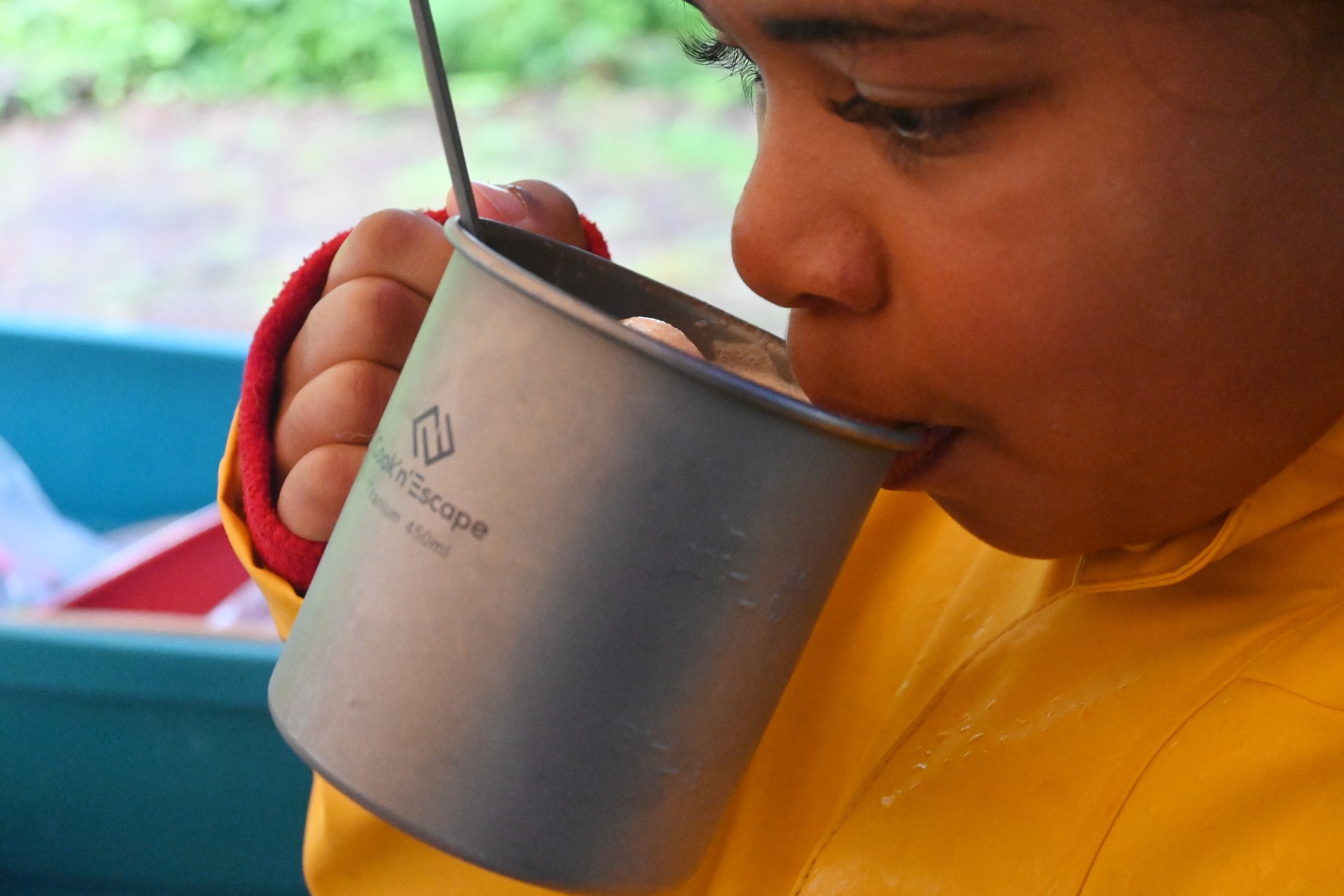 Cups are always useful for meal preparation, whether as containers, they can be used as eating bowls, or as measuring tools. That's why you should always choose cups with measurement markings! Versatility is one of the most important qualities of a camping cup!
Great handles are a must, and it makes sense to have D-shaped foldable handles for compactness benefits. Handles are even more necessary on single-walled cups since they would be too hot to be held with hot liquids in them. However, don't forget a bail handle can also add a lot of functionality to a large cup, especially for cooking. The bail handle will protect you from burning your hand, and will also allow you to hang the cup over a campfire when needed.
Remember insulated mugs and tumblers are great when you want to keep liquids hot or cold for an extended period, they are comfier, and will avoid spills, unfortunately, they are heavy and cumbersome, and a lot less versatile than simple cups. And of course, keep in mind that you can't use a double-walled mug over a heat source. For camping, always have a few single-wall titanium cups around.
A cup, just like the rest of your equipment, reflects your personality and your priorities. Going lighter and simpler will allow you to go farther. We believe that ultralight titanium cups are the future because they are better for the planet, better for your back, ultra-durable, and versatile, and overall a smarter bet than any other cups.